Palm Harbor Replacement Windows? Use our fun Easy Form.
Your Windows Measured Correctly? and what type of windows do you have?

Need help call (727) 934-4599 or use quick form below... if you can, please put your window measurements and your preferences in the form below. Then we will contact you at your convenience and give you the best prices and options based upon our different replacement window lines within one business day of submission.

WHY DO WE GIVE REPLACEMENT WINDOW QUOTES ONLINE TO PALM HARBOR RESIDENTS?

To Save you Time & Money
You are saving time and money when you receive a quote online. We understand that families are busier now than ever before. So instead of having a salesman come to your house and take up four to five hours of your time, we are only asking for several minutes to fill out the form above.

No Pressure
By requesting a quote online, Palm Harbor residents will not experience any extra pressure that a salesmen could create. We do not ask that you give us an immediate yes or no answer. We will not give you a price that is good for "today only". You will not have to haggle through many phone calls that the salesman makes to his manager to lower the price.

No Salesman's Commission
You will get our guaranteed lowest price fir Palm Harbor windows from the very beginning of our service. Not only will we give you our lowest price up front, it will not include the extra expense of the salesman's commission either. You will not have to pay any extra to the middleman to buy the windows you want. That is the Daly Promise.



Replacement Window Price for Vinyl Windows in Palm Harbor
Visit our showroom in person or call us and we'll come to you and show you our huge selection of PGT® Aluminum Windows, PGT® Vinyl Windows, WinGuard® Impact-Resistant Windows, PremierVue™ Windows, PGT® Architectural Systems, and Eze-Breeze® Sliding Panels. The PGT brand represents service, selection and satisfaction and Daly Remodeling is the company you can trust to get the best prices due to our long standing relationship with PGT.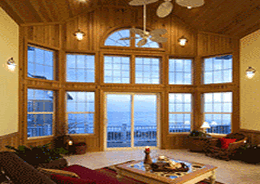 Window Replacement Cost for all Palm Harbor Picture Windows & Bow Windows
Daly Remodeling has chosen PGT designs for comfort with safety as its guide.  PGT window ratings conform to the most stringent testing and certification requirements in the industry, including International Building Codes, Miami-Dade Protocols, AAMA and ASTM.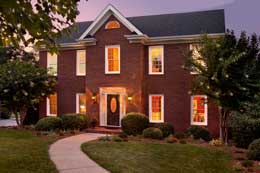 Replacement Windows Price &Replacement Windows Cost
We offer custom windows that won't compromise a home's architectural design. One of our Certified Window Specialist will gladly some out to your home and take measurements and advise you the best options based on your budget. We can work with any budget.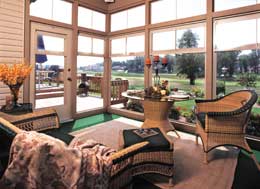 Contact
+1 800.321.2417
1415 US Highway 19
Holiday, FL 34691